We LOVE our work, and it shows!
The following are just a few of the many web design testimonials from our happy clients. You may also view more of our reviews at the following websites:
Steve does absolutely fantastic web development! He took our website from hacked and dysfunctional, to online and presentable the following morning. He added additional local and cloud backup features that will help us to restore to stable website builds in the future. He also added a helpful firewall to our website. Then we initiated site replication snapshots on our web hosting account.  It was absolutely amazing and we feel much better about the security and redundancy of our website. I would recommend Steve to my own clients.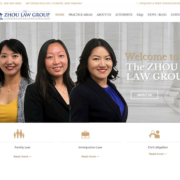 I first contracted Steve Scheinberg at Front End Tech was a year ago, we had him developed a law firm website for my client.  He was responsive, reliable, trustworthy and easy to work with, most of all he is a very principled person with integrity. We were very pleased with the quality of work he delivered and the good experience working with him.  I contracted him again a few months later to develop a new website for an educational business, again he impressed us by delivering a beautiful, classy, and artistically designed website in a timely manner.  I highly recommend Steve Scheinberg if you ever have a personal or business needs for a website, he is absolutely the best designer and developer, not only he is a technical expert, he has an elegant and artistic tastes that are unmatched.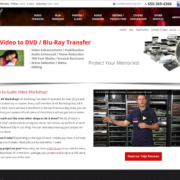 Steve does great work!
I was looking for Website Development in the San Francisco Bay Area. I searched around and ended up hiring Steve of Front end tech to convert my existing dreamweaver site into a responsive wordpress site. I wanted something I could easily edit from any computer. I had many questions and concerns such as downtime, google search results, etc… Steve assured me the conversion would be seamless and everything I wanted. He sent me updates along the way. The final site was amazing and done on time as promised.
Steve went (and continues to go) above and beyond! He did much more than was agreed upon. I have had to call on Steve long after the site was up and running and he saved me again and again!
My customers love my site and so does Google!
Front End Tech offers Excellent service at affordable rates. If you're in the market for a website – Look No Further!
Steve is your Guy!
Website Development San Francisco Bay Area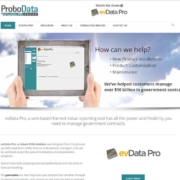 I first hired Steve in 2013 to help redesign our web site based on a recommendation from our site hosting vendor.  I had existing collateral material that I wanted to incorporate into the design.
Steve presented himself professionally, creatively and with patience.  As a marketing professional, I had some ideas of my own which he incorporated nicely into his web site design recommendations.  In 2014 he helped port our site over from Drupal to WordPress to make all our lives easier.  And he included a training manual to help me learn to navigate WP which was very helpful.  Fast forward to 2016 and Steve continues to be responsive to my requests for assistance. He is friendly, his pricing is fair and he is easy to work with.  His knowledge in SEO is extensive, and continues to be a resource for our firm. I would recommend Steve to anyone, anytime, anywhere.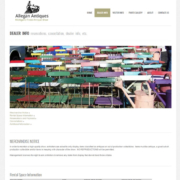 Steve at Frontendtech did an amazing job on our business site. He is very easy to work with, will go back and forth with you, educating along the way. The experience was as good as is the final product. Our customers have had many great things to say about our new business site. I would not hesitate to recommend Steve to anyone looking for site development work. I hired Steve to build a site for our family business and I could not be happier. His patience is amazing and he educated me through the whole process. He was quick, responsive and paid attention to detail. We went through several iterations and finally narrowed down the look, feel and function of the site. Great experience all around.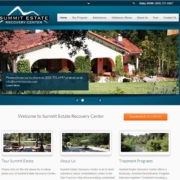 I want to begin by saying that Steve has an amazing amount of patience.  My company hired Steve to build a very large website about 4-5 months ago.  I was hired about a month and a half ago and put in charge of the project on our end.  The website is more than 50 pages, and each page is intricate and detailed.  My company is in medical/health services, and our website is intended to be an informational tool as well as a platform from which to advertise our services.
I have personally emailed Steve over 25 correction/change documents.  These documents I am referring to were sent to Steve after all website content had been submitted.  The corrections included everything from typos to content changes.
Steve did an amazing job, particularly with the design aspect. He is well-educated in color theory, and was able to guide us to make the best selections for our business.  As per our request, he used WordPress to create the site, and is even writing me a training document to teach me to make small additions or changes to the site as I see fit.  This will allow me to make immediate changes to the website blog, the staff page, etc., and will provide me with a level of control that I was not expecting, but that I deeply appreciate (especially since I know that Steve will always be there to perform any complicated or detailed functions that I am not comfortable with).
Steve had to deal with my perfectionism and demanding vision, and he did so by rising to meet the challenge and by creating a product that I am so proud to display to the world.  I am so very thankful for his expertise, and uncompromising dedication.
I highly recommend Frontend Tech if you are in need of a website.  Steve is the lead designer and makes the daunting process of creating a website from the ground up an enjoying and collaborative experience.  He is able to come up with a few designs to choose from that will best meet your needs and fast!
I just started my own tutoring company and within two weeks…start to finish my site is up and running!  And it looks fabulous.  His rates compared to others are lower and the quality of work he does is exceptional.
Steve is able to put in the content you give him and send it back for you to review within a day or so…it took me more time to write all the content then it did for him to put everything together.  If you are serious about wanting a quality website that is clean, modern, and has all the whistles and bells, he is the best!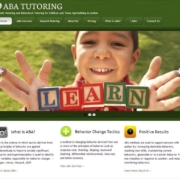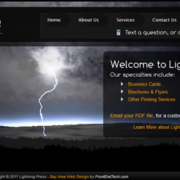 Like the other reviews, I have to give Steve 5 stars.
He is very quick at getting back to you on email, even at night and weekends, which I needed, plus he is very easy to work with.
As far as pricing, I found him to be right down the middle, so all and all a great deal.
I had 4 new customers the first day it went up. Thanks Steve!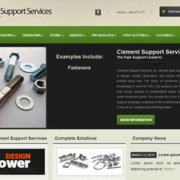 I would highly recommend Front End Tech to anyone looking to create a website. Steve was fast and efficient throughout the entire process. This is the second time we've used Steve's services, he helped Clement Support revamp our original website as well as create a new site for CSS Fabrication from the ground up. Steve is very knowledgeable and creative; he was able to give us many different options to choose from. We appreciated Steve's attention to detail and fast response time, he is also available for follow up questions which was very helpful.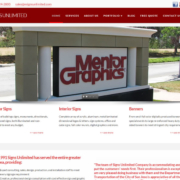 We hired Front End Tech for our new website after receiving several different quotes. After meeting with Steve in person and going over the requirements and pricing, we decided to hire him. The process was seamless and we are happy with the results. The reason for our high-satisfaction (5) rating besides the website itself, is his responsiveness and support after the job was done. We've had and continue to have minor edits here and there which Front End Tech has taken care of in a timely manner. Some of these edits are critical for our business and are time-sensitive. So I would definitely recommend Front End Tech and their great customer service!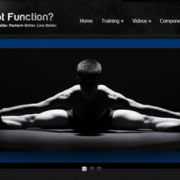 All I can say is Steve ROCKS! He has made my site look beter than ever and is very easy to work with. And you know what, I don't even care if he is nice, although he is and that's a bonus, I just want the job done well, and FAST. And he rises above all my expectations.
More than once I have given him tons of content at one time and he always has it finished, edited, and up live within a few days to a week.
Very impressive work and I recommend him to anyone who needs web help.
Front End Tech is a very experienced and skillful front end developer. They built two of my independent film websites which received a lot of positive feedback. I provided FET with photoshop lay comps. Their attention to detail and skill sets turned these photoshop mock ups into beautiful online experiences. FET is also fun to work with. They are patient and courteous. I strongly recommend Front End Tech to anyone who has front end dev needs.
Steve is immensely knowledgeable, pleasant to work with, fast and reliable. He did a wonderful job on our site. I would highly recommend Front End Tech to anyone looking for exceptionally professional service and excellent results at a fair price.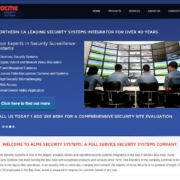 I was given the task to provide a face lift or redesign to our current website.  I contact several web designers from performing a google search.  Decided to contact 5 designers. 1 never responded, 1 wanted payment up front using Paypal only, 3 others provided proposals.  Steve from Front End Tech was outstanding in providing us a solution that provided exactly what we were looking for.  We had several conversations and Steve provided suggestions and recommendations.  He also took the time to explain how some of my thoughts and ideas would result in sub standard web search results.  We decided to go with Front End Tech.  Once I got the information to Steve, the site was completed within 2 weeks.  Others required months to complete.  Once the site was ready to go live, there were challenges with our hosting service.  Steve immediately contacted our hosting company and assisted in getting our site live the next day.  Truly A++++ and highly recommend.
I highly recommend.  I needed help with a website that was about to go live that contained a formatting glitch.  Steve at FrontEndTech cut to the chase and did exactly what I had hoped which was to find the problem and let me know how I could fix it.   I had also contacted two others neither of whom were able to get to the root of the problem.  In my case I need a go-to source when I need help and after this first experience FrontEndTech will be my first choice but I would also think of them should I ever need major website work or a build from the gound up.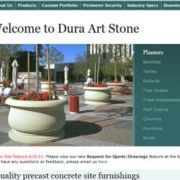 After the frustration of working with our previous web designers, Steve has been a "breath of fresh air". We are now energized that we will be working with a professional who will enable us to revive our website and add new products and features to the site.
What impressed us most was his immediate understanding of our products and the ability to implement our design request from an idea into reality in a matter of days.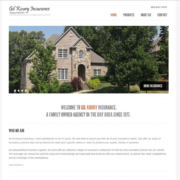 I want to thank Steve at FrontEndtech for all his hard work. When we decided to create a web site for our small business it was a very daunting task but Steve took all the hassle and worry out of the process.
He worked with us on creating our pages within the web site, helped secure relevant photos and guided us on the best way to optimize the design.  We really were impressed with the speed and responsiveness of Steve.
I was recommended to FrontEndtech by one of his past clients and would definitely recommend his service to anyone looking for a fast and reliable partner in web design.
What good is a web design testimonial?
Happy customers and great performing web sites are our number one goal. With over twenty years experience, it's no surprise we have quite a few positive web design testimonials. In fact, we are so sure that your experience with us will be a great one, that we will post any feedback received here, good or bad.